Darul Uloom Islamic High School is an independent private secondary school catering for boys from Year 7 to 11 (ages 11-16).
The admission procedure has three key steps:
1. Completing the admissions application form (available from the School office or download here)
2. Sitting an entrance exam
3. Providing previous school reports and other documents
4. Interview process
If your son has achieved in his admissions entrance exam, a place will be offered at the school.  In the case where places are fully occupied we will place your son on a waiting list and notify you once a place becomes available.
Please note during the interview, both prospective students and their parents will need to display their commitment to the Darul Uloom ethos and the extra time needed outside of school time to ensure success of their son in both the Madrasa and national curriculum sections.
All policies of the school are available on request from the School.  Key policies can be downloaded from the Documents and Reports page here.
The Student Handbook which outlines all key and regulatory information will be provided to parents when a student starts his studies at Darul Uloom.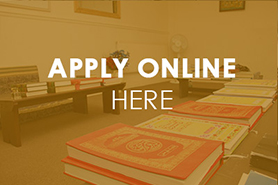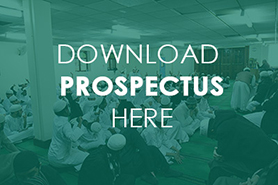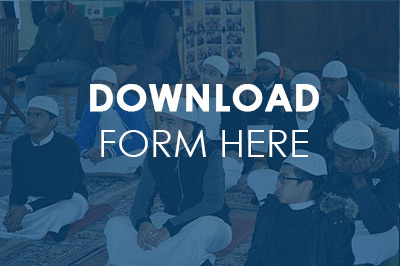 The Prophet Muhammad (peace be upon him) said:


The seeking of knowledge is obligatory for every Muslim."

- Al-Tirmidhi, Hadith 74