Obituary: Dr Maulana ASM Abdur Rahim
Obituary: Dr Maulana ASM Abdur Rahim, 'a great scholar and a man of great spirituality'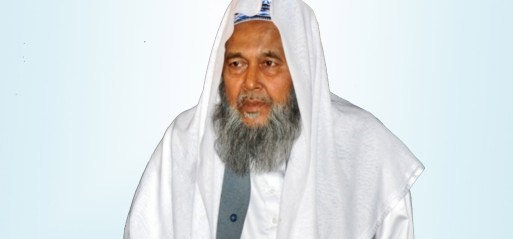 Dr Maulana ASM Abdur Rahim was a classically trained Islamic scholar who dedicated his life to education as well as religious and social welfare in his adopted city of Birmingham. He was a vital pillar of the Muslim community in Birmingham and across the country, helping thousands of young Muslims keen to navigate their faith with the modern demands of British society.
He was invited to Birmingham to be the Imam of the city's second mosque in 1971 and provide pastoral and religious care to the city's burgeoning immigrant Muslim population. In 1973 he established the Jami Mosque and Islamic Centre initially at small premises in the Small Heath area of Birmingham, housing 500 worshippers. Over the next forty-three years, the mosque became a flourishing religious centre for the local community, with sermons delivered in English and several other community languages and vital services offered for the religious well being of local Muslims.
Today, the mosque he established has expanded to house over 3,000 congregants and offer pastoral and welfare services including the solemnisation of marriage ceremonies and funeral provision. He led the way in the area's interfaith forums frequently inviting leaders of other faiths to participate in events at the Islamic centre.
Dr Maulana Abdur Rahim's ambition for the mosque was not simply restricted to offering religious services, vital though they were. As a respected scholar, Maulana Abdur Rahim pioneered Islamic education in Britain by establishing in the 1980s the Darul Uloom and Islamic High School. He envisioned the school to be a vital resource for British Muslims to contribute to community cohesion in this country.
He was an erudite theologian who attained the first-class qualifications in Islamic studies in Bangladesh. He took his traditional religious scholarship to the University of Glasgow where he attained a PhD in Islamic economics later in the 1980s. The ability for Muslims to be able to relate to their newly adopted homeland was foremost on his mind. As such he recognised the need for young Imams, who would be able to balance their training in the classical Islamic traditions with modern secular education.
By 2014, 86% of those who took GCSE's achieved A-C in the English and maths.  The school has since produced hundreds of graduates who have gone on not only to become imams and scholars as the late Maulana Abdur Rahim intended, but also on to other careers contributing productively to British society. In the 1980s, the school attracted the interest of a national television programme which explored the role of the new institution in British society. When asked if the school was at risk of isolating Muslims, he responded, "We are so well integrated into this society that this question did not come across our mind. We never felt isolated, our children never felt isolated and we are well connected with the local community."
He was a firm believer in Islam's ability to seek the common good, not just for Muslims but for the rest of society. His institution was regularly called upon to provide advice on Islam and Muslims by local authorities and government agencies. And in the 1990s, Maulana Abdur Rahim was invited by Cairo's University of Al-Azhar – one of the highest seats of Islamic learning – to contribute to a high-level symposium to explore the religious response to the challenge of terrorism. He was a national Muslim figure and – as a believer in Muslim unity – was one of the many founding members of the Muslim Council of Britain.
Paying tribute to Maulana Abdur Rahim at his funeral service (janazah), Dr Peter Rookes of the Birmingham Council of Faiths said: "He recognised the importance of different faiths working together to build social cohesion. It never ceases to amaze me that in Birmingham – with its many religions and cultures – how well we get on together and how rare it is to have tensions of any great seriousness. And when we do, they are dealt with very quickly and very effectively. That has not happened by accident, it happens because of the work of people like the Maulana who were developing these relationships."
Secretary General of the Muslim Council of Britain, Harun Khan, said: "We learnt so much from him. He was a founding member of the Muslim Council of Britain and I and many others are a product of what he has left behind. We need to ensure his legacy continues."
Dr Manazir Ahsan MBE, a trustee of the Jami Mosque and rector of the Markfield Institute of Higher Education, said: "We all affectionately addressed him as 'Principal Huzoor' because he was a great scholar and a man of great spirituality. Many people came to him for spiritual healing and support. The buildings and the people around us at this service today are a witness to his life of service."
John Hemmings, the former MP for Yardley, said: "He was an important brother in the human family. I know how much he contributed to the city of Birmingham. Not just to the Muslim community but to all communities in Birmingham. He placed importance on building for unity."
Recalling his commitment to education here in the UK and in his native Bangladesh, the mosque's acting President, Maulana ATM Mukarram Hasan, said: "His benefit has been felt by people all round the world, including in Bangladesh where he established several educational centres. We have been robbed of his leadership and we will miss him immensely."
Dr Maulana ASM Abdur Rahim's leaves behind his wife, four sons, two daughters and grandchildren, as well as the many thousands of people whom he helped in his adopted city of Birmingham and around the world.
Nur Mohammed, is advisor to the Jami Mosque and Islamic Centre, Birmingham and former teacher at the Darul Uloom Islamic High School.
The Prophet Muhammad (peace be upon him) said:


"Allah, His Angels and all those in Heavens and on Earth, even ants in their hills and fish in the water, call down blessings on those who instruct others in beneficial knowledge"

- Al-Tirmidhi, Hadith 422