The DUIHS Management Team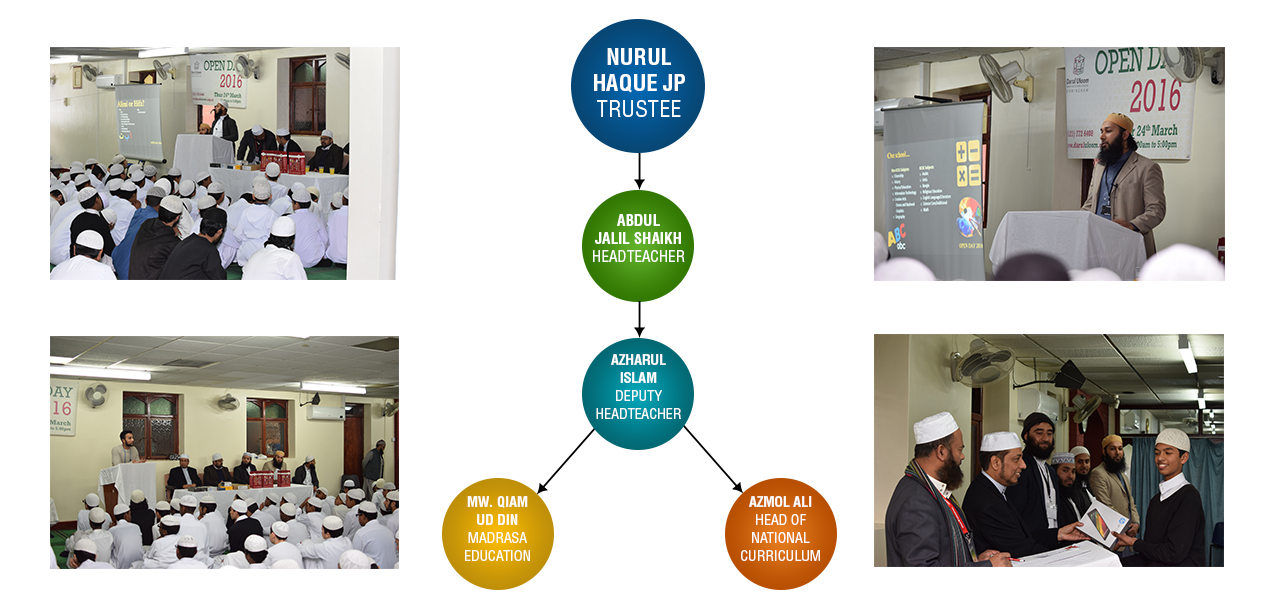 "The new headteacher and his very recently formed leadership team have rapidly improved key aspects of the school's provision".
"All those in leadership positions now demonstrate good skills and knowledge reflected in the improvement in teaching and learning…"
"They have made good progress…leaders fulfil their responsibilities effectively.Pupils' well-being is high on the schools agenda. All teachers understand their responsibility for safeguarding because leaders have made sure that training is up to date".
(School Ofsted inspection report, November 2016)
Trustee in charge
The Darul Uloom Islamic High School is part of the Jami Mosque and Islamic Centre (JMIC) registered charity and is therefore regulated by the Charity Commission for England and Wales.

Darul Uloom Islamic High School
521-527 Coventry Road
Small Heath
Birmingham
West Midlands
Tel: (0121) 688 6507
The Prophet Muhammad (peace be upon him) said:


"One who treads a path in search of knowledge has his path to Paradise made easy by Allah…"

- Al-Tirmidhi, Hadith 74