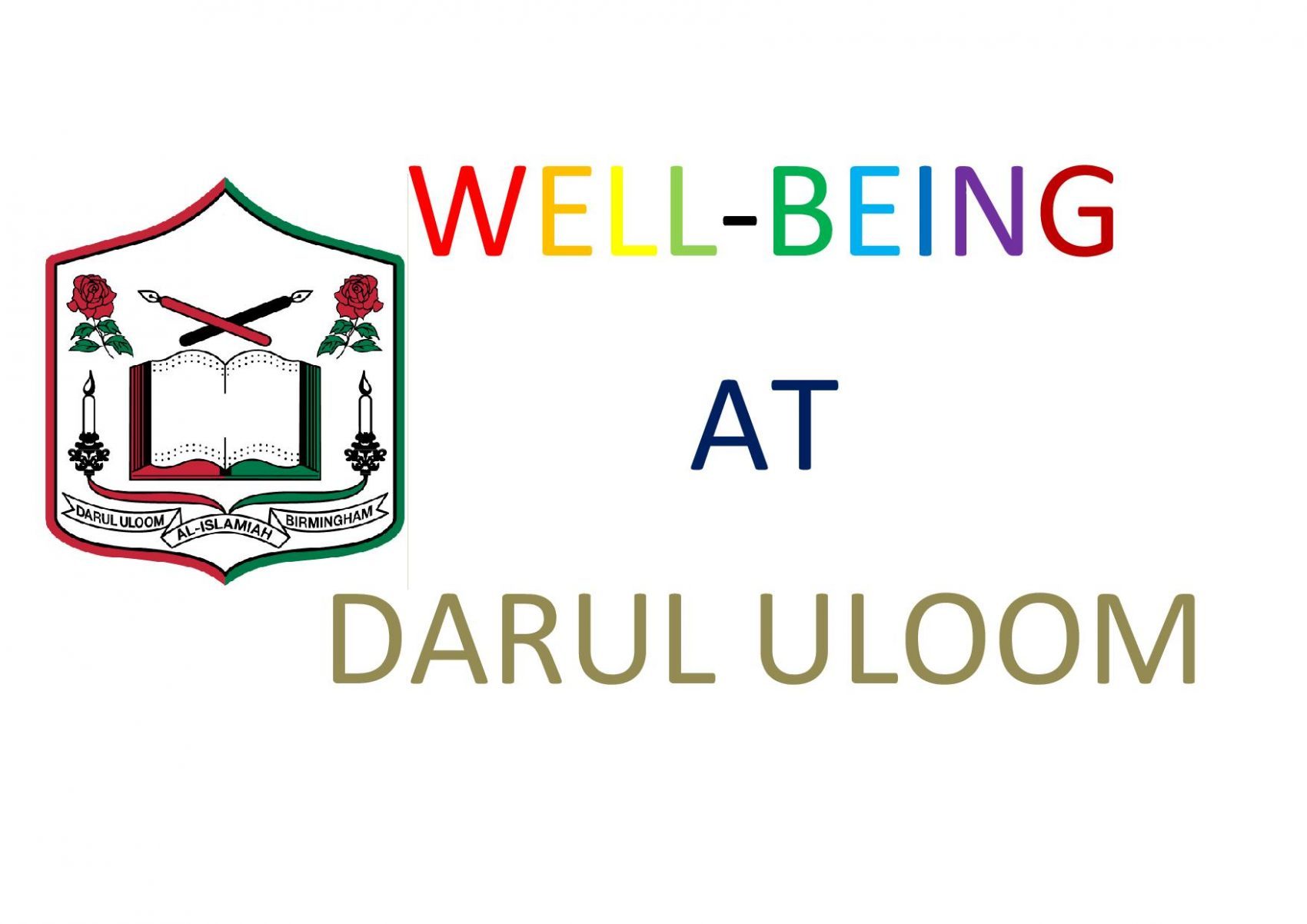 Our Well-being officer is : Moulana Junaid
At Darul Uloom students take a wellbeing survey every term which highlights students who may need some additional support. Therefore we ensure the right support is always available for anyone who may need it or anyone who would like it.
It is important that children are encouraged and supported to look after their mental health every day. Moulana Junaid is trained to offer suggestions for how students can be helped in the classroom and across the school.
It's also important that teachers look after their own mental health and wellbeing. Moulana Junaid also offers advice for teachers as to how they can do that.
For further information regarding the toolkit we use for our wellbeing survey, see the link below.
COVID-19
Are you worried about the Coronavirus (Covid-19)?
Remember firstly that Allah subhanawatallah is in full control of all things. You should communicate with Allah subhanawatallah and explain your worries. After that it is very important you communicate your concerns to an adult like your parents or a family member or your teachers or the school's well-being officer. You can contact teachers via the google classroom in-sha-Allah.
There are many other avenues of support too – remember you are not alone.
Click the link below to understand more about Covid-19. There are also contact numbers on the link for different support groups – just give them a call!
https://www.bhamcommunity.nhs.uk/patients-public/children-and-young-people/covid-19-info/
For more information on the Coronavirus please click the link below.
https://www.gov.uk/government/publications/guidance-on-shielding-and-protecting-extremely-vulnerable-persons-from-covid-19/covid-19-guidance-on-protecting-people-most-likely-to-get-unwell-from-coronavirus-shielding-young-peoples-version